WE MOVE MN SOLAR FORWARD
2018
The Minnesota Solar Energy Industries Association (MnSEIA) writes in response to a recent Star Tribune article about the troubles of a non-member solar installation company. Regardless of the cause of the company's difficulties, MnSEIA wants to assure both existing and future customers that our industry is consumer conscious. We will continue to diligently advocate for consumer-friendly policy changes to help prevent the occurrence of a similar situation. 
MnSEIA is a 501(c)(6) nonprofit trade association operating as the voice of the Minnesota solar industry. Our mission is to move Minnesota solar forward in all arenas, including the legislative, public, policy, agency and regulatory sectors.       
Steps the Minnesota Solar Industry Takes to Protect Solar Customers and Member Businesses
MnSEIA is dedicated to representing its 100+ high-quality industry members statewide. Moving Minnesota solar forward is an effort that requires our members to be qualified, ethically compliant and effective companies.
To that end, we require that all member companies understand, adhere to, and comply with MnSEIA's Code of Conduct, and we follow a formal process to investigate and address formal complaints against a member company, which in turn helps us offer high quality business listings for customers' access on our website. The Canons of our Code of Conduct, posted on the MnSEIA website, bind our association members and require them to conduct business and promote their products or services in a manner that assures that public health, safety and welfare are protected.  
Minnesota's Unprecedented Solar Industry Growth
Minnesota is experiencing tremendous growth and success in its $2 billion solar industry. By year end, our state will have 1,000 megawatts (1 gigawatt) of installed solar systems, boosting the solar industry to a $3 billion market. In the past two years Minnesota solar jobs grew over 100 percent, with half of the job additions in solar installation. In 2017 alone, Minnesota installed more megawatts of Community Solar than the entire 2016 United States solar garden installations. Renewable energy is now the second largest source of electricity in the state, surpassing nuclear and continually declining in cost. The future remains bright, however, any rapid market growth warrants protections and internal review to ensure both the state and the industry are poised to offer the highest possible level of quality and compliance.
Considerations for the Future of Minnesota's Expanding Solar Industry Market
The industry – like any fast-growing market – will inevitably run into some growing pains that may best be addressed or prepared for in advance with well-crafted policies, programs and safety nets.
For the State
State level programs require a fresh look to ensure they are up to speed with this fast-moving market. For instance, the Minnesota Department of Labor and Industry recently noted that licensed building contractors pay into a state cost recovery fund to cover a failed contract or in the event of fraud, up to $75,000 per affected homeowner. However, this fund does not apply to work done by solar installers, despite similar licensing requirements that apply to solar industry businesses. It is imperative that solar customers receive a safety net similar to those offered by other contractors. We commit to developing that process.
For Customers
MnSEIA encourages you to stay inspired: explore the many ways your solar projects can be completed to your satisfaction, on time, and reap the benefit of all available incentives. MnSEIA has always showcased its installer members on its website and we remain a resource to you.
Together with introspective state governance efforts, business initiative and customer inspiration, we can launch Minnesota's solar industry into national leadership and light the way for others.   
Disclaimer: MnSEIA does not purport to provide legal, policy, business or tax advice, nor does it seek to discredit, disparage or discount any persons, businesses or organizations. Accordingly, MnSEIA suggests you consult the proper representatives and authorities when searching for a solar development avenue that best suits your needs.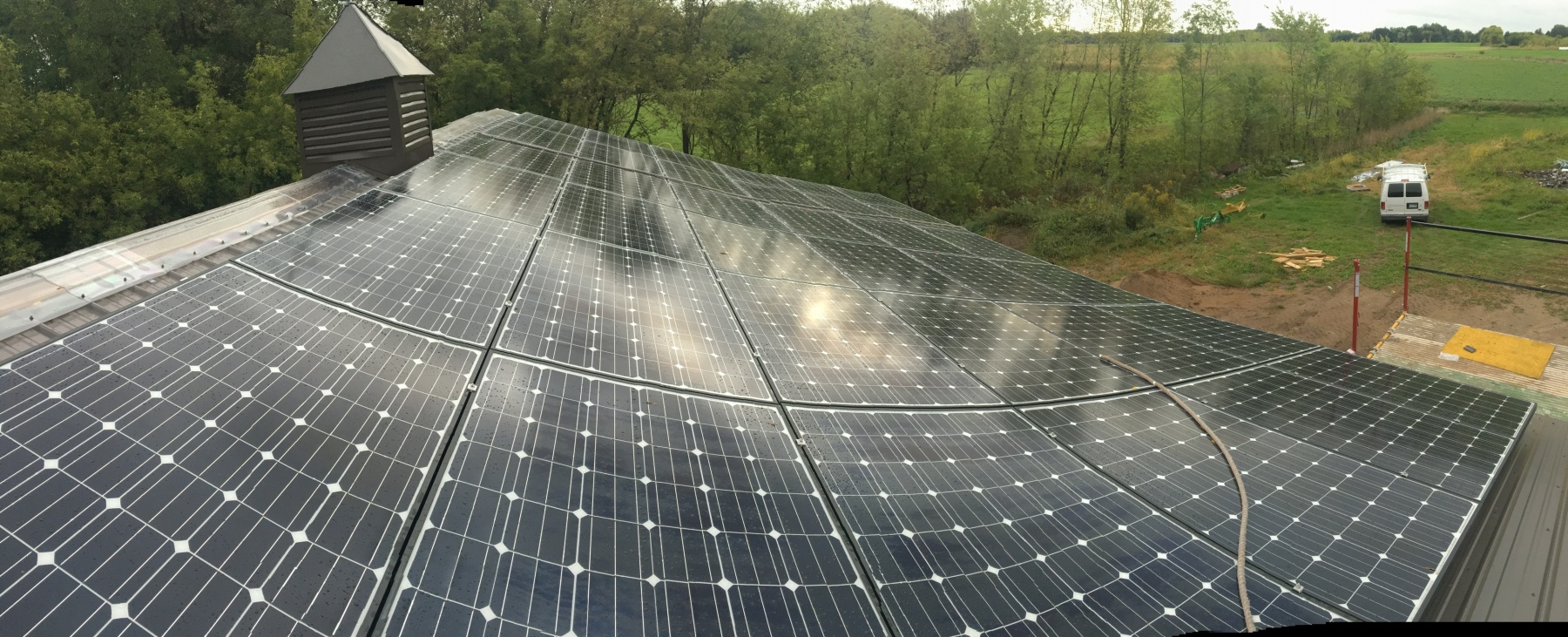 Image courtesy of Anthony Acosta