MnSEIA is happy to announce a new membership benefit: The President's Circle. Inspired by similar programs at other SEIA state chapters, the President's Circle is a new way to be more closely involved with MnSEIA, bringing you closer to MnSEIA's staff, board, and other member companies.
Benefits:
Deeper involvement in Legislative Prospectus pre-fundraise.
Deeper involvement in MnSEIA Strategic Planning.
First Option on Leads / Inquiries via MnSEIA.org. (Based on your selected business segments)
Unique "President's Circle" Membership Badge.
More prominent member-logo placement on MnSEIA.org.
Premiere member highlight in newsletter (1x/year).
Two complimentary Gateway VIP Happy Hour tickets.
First Option on Gateway and other event sponsorships.
Cost:
The President's Circle annual membership is an additional 25% of your ordinary dues.
If you would like to join MnSEIA's exclusive President's Circle, please email info@mnseia.org to be invoiced.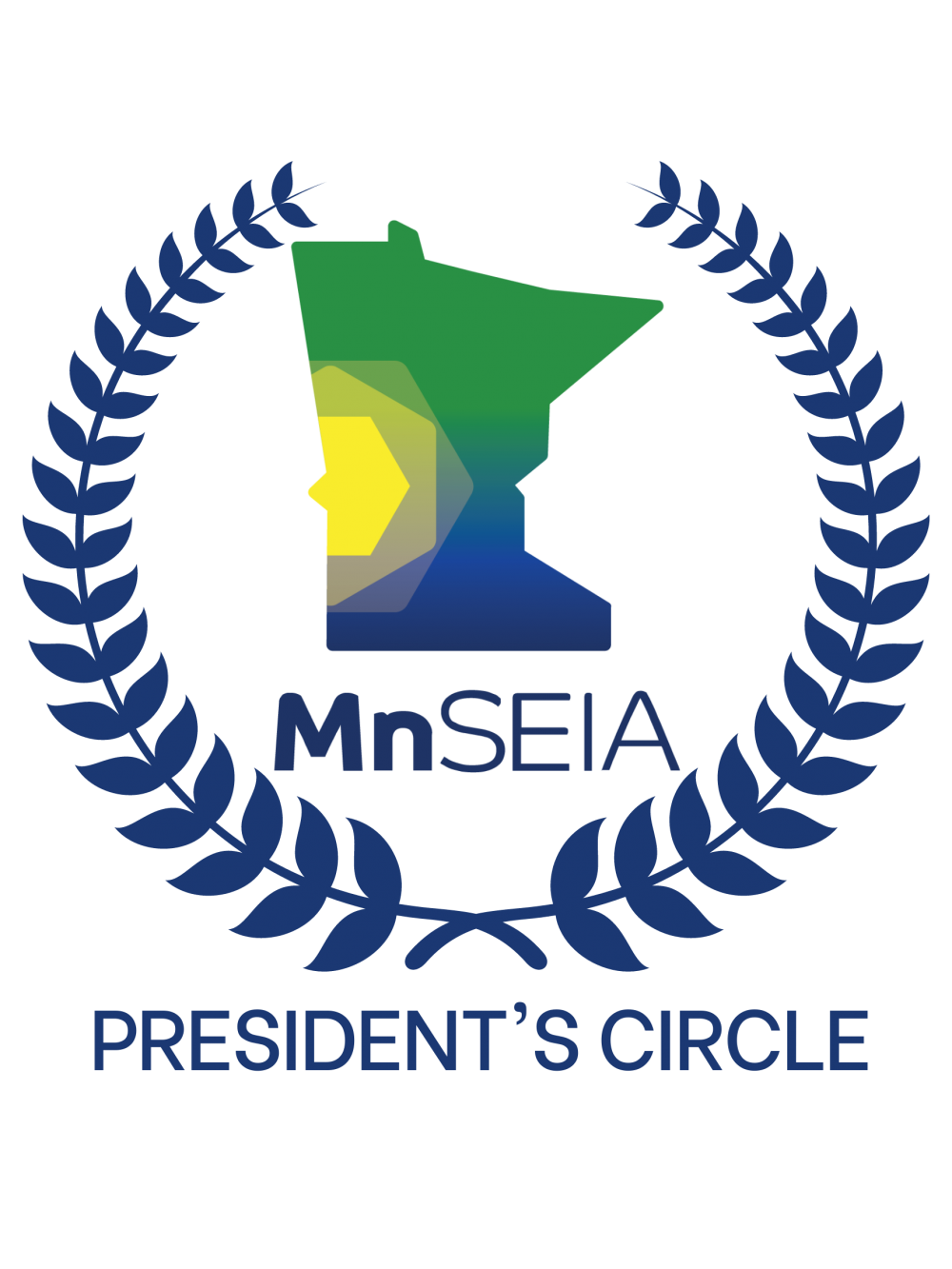 Our President's Circle Members: