Inspired by similar programs at other SEIA state chapters, the President's Circle is a way to be more involved with MnSEIA, bringing you closer to MnSEIA's staff, Board, and other member companies.
Benefits:
Exclusive quarterly meetings with President's Circle members and MnSEIA staff.
Deeper involvement in Legislative Prospectus pre-fundraise.
Deeper involvement in MnSEIA Strategic Planning.
First Option on Leads / Inquiries via MnSEIA.org (Based on your selected business segments.)
Prominent logo placement and web link on MnSEIA's homepage.
Unique "President's Circle" Membership Badge for your marketing materials.
Highlight at the Gateway to Solar conference.
First Option on Gateway and other event sponsorships.
Cost:
The President's Circle annual membership is an additional 25% of your ordinary dues.
If you would like to join MnSEIA's exclusive President's Circle, please email info@mnseia.org to be invoiced.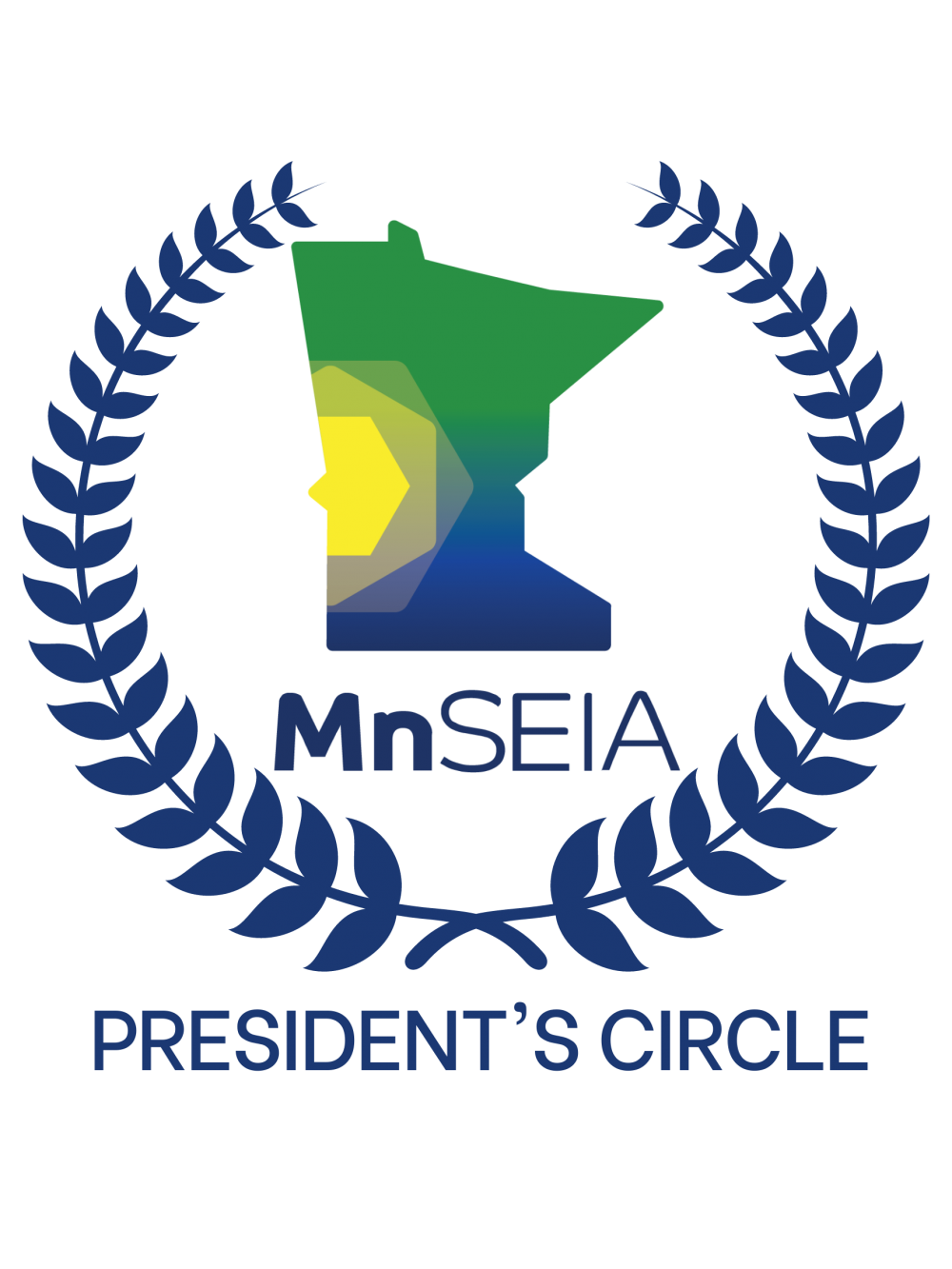 Our President's Circle Members: