March 23, 2020
Download the full statement here
In the wake of the onset of the COVID-19 epidemic, I write to let you know that the staff here at MnSEIA are working to minimize the disruption to you and your business.
During the last week, MnSEIA has begun transitioning its work. We are no longer going up to the Capitol to lobby, but are instead remotely working on policy reformation; we are taking up more national policy issues, as we work with other state SEIAs and National SEIA; and we are pivoting to an organization that supports small businesses and digital education, as we are forced to move away from our in-person networking events. I will discuss each in turn. But before I do, I think it is important I address the elephant in the room, COVID-19, and explain how I know we are going to overcome this.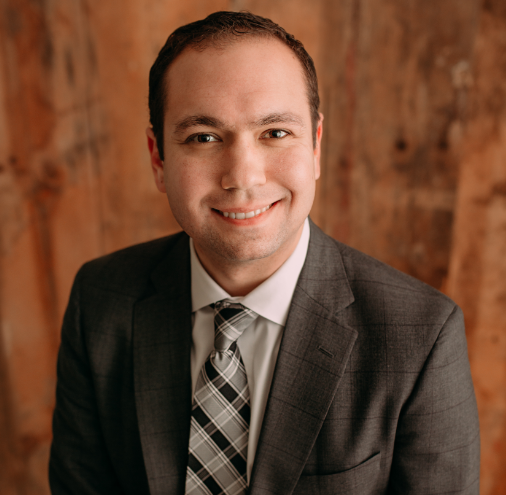 David Shaffer, MnSEIA Executive Director
COVID-19 has been incredibly jilting to all of us, MnSEIA included. A month ago it hardly seemed like the issue it is today, and certainly few, if any, of us could have predicted it would result in entire swaths of Minnesota's economy coming to a halt. It is a health and human service challenge for sure, but it is also an economy-wide impediment that I am sure has had many of us checking our cash-flows, bank accounts and supply lines. However, the solar industry can handle this. All of our sectors from residential to utility-scale solar can weather this. COVID-19 is not an easy challenge to overcome, but we will get passed it and will continue to grow as an industry.
Since I've been at MnSEIA there has always been an existential crisis. Maybe it was industry-wide, like the need to extend the Investment Tax Credit, Module Tariffs, or attacks on PURPA and Net-Metering. Maybe it was more specific, like changes to the Community Solar Gardens program, cooperative fees, rate reductions for rooftop incentives, or the elimination of the Made in Minnesota program. But every time that our industry has faced these numerous hurdles, we have come out on top, whether it be through clear victory, innovation or perseverance. We have come out of each challenge with more momentum. I see no reason why we cannot do that with today's crisis, and I expect that we will.
The constant challenges our industry has faced have uniquely prepared us to deal with this one. We have all been riding this solar-coaster for years, and if we approach this situation correctly, it should be just another bump on the tracks. MnSEIA and our 110 corporate members and 22 friends of solar will be there riding right along with you. We will get through this newest bump as an industry, and we will do it together.
Remote Policy Reformation
Perhaps the biggest step MnSEIA has taken in the last week is this letter, which requests that "electrical work" and "construction work" be deemed "essential work" and thus exempt from a "Stay at Home" or "Shelter in Place" order. We sent that letter on Saturday (3/21) to Governor Walz and his supporting agencies.
New York and San Francisco have already created similar exclusions for electrical work in their Stay at Home Orders. We are requesting that Governor Walz utilize their model, as opposed to what we have seen in other states, like Pennsylvania, that do not include electrical work as part of their essential workforce. Not only is electrical work critical for society here in Minnesota, but also that safe social distancing practices are relatively easy to institute for the solar industry, given that solar is deployed on roofs, in fields, or in other sparsely populated places. These measures should be sufficient to meet the needs of public safety too.
As our email last week illustrated, the Minnesota state Capitol is effectively shutdown until at least April 14th. While that has forced MnSEIA staff to re-evaluate our entire suite of bills, we are still moving forward with Solar Rewards, Solar on School and Community Solar Gardens bill development, but we are doing it remotely.
On the first two, MnSEIA has developed a series of letters (Solar Rewards; Solar on Schools) that can be disseminated on a moment's notice. We have also been working with Frank Jossi, a reporter at Midwest Renewable Energy News, on this topic, and we expect that sometime this week we should see an article on the importance of Renewable Development Account spending. The Renewable Development Account is a great bucket of already set-aside funds that can be deployed immediately to help combat the negative economic impacts of the virus.
On the topic of Community Solar, we will continue negotiating with Xcel Energy. Xcel Energy, like our other members, certainly has its own challenges associated with COVID-19. However, we did confirm that they are still interested in working on this policy initiative at this point. We are developing another offer for them at this time, and hope to deliver it to them later this week. As this issue evolves, we will ensure that the interested parties are notified.
A Renewed National Focus
MnSEIA is also pivoting our focus to national work. Beginning last week, the National Solar Energy Industries Association (SEIA) is holding a daily COVID-19 update call for all of the SEIA affiliates. Additionally, SEIA has established a thread whereby the different chapters are easily in contact with one another, and they are all sharing developments, challenges and initiatives in their states as they occur in real-time. A robust national effort for solar policy development has appeared virtually overnight.
To that effect, under direction from National SEIA and the Alliance for Solar Choice, we have already submitted a request to the federal House of Representatives that would provide for the extension of the Investment Tax Credit. If you want to weigh in, you can sign SEIA's national sign-on letter, which will create a letter like this one that will be delivered to Congress. Or if you want to get even more personal, you can call your federal representatives today and ask that they extend the ITC (click here if you need talking points). If you do not know who your Congressperson is, you can use this link to find out.
We have also been hearing from more of you about other stimulus measures. We will bring those ideas to the attention of National SEIA as we move forward, so feel free to keep sending them to info@mnseia.org. We will further press our federal legislators to include solar deployment in any future infrastructure or other similarly beneficial stimulus packages.
Away from in Person Events and Towards Small Business Support
With the whole nation moving away from in-person outings, MnSEIA unfortunately has to cancel or delay many of our upcoming events. For now the May 26th MnSEIA member meeting will move to remote participation, and while it will no longer be at Top Golf, we hope to reschedule that fun time for a later date. The Summer Solstice event is similarly postponed. Perhaps we will do that on an equinox or on the winter solstice.
We are also now looking at digital options for the Gateway to Solar event, if in person events are not possible by the fall. We are optimistic we can bring a fresh approach to an online event. If we do have to go that direction, we should be able to deliver a similar educational element at a lower cost. We hope to render a decision on whether to do an in-person event sometime this summer. We will keep you posted on all of our event changes.
For now instead of focusing on networking events to grow your business, we know there is likely a large need for general business support at this time. We will focus on providing resources for your company in these more challenging times.
For instance, the US Small Business Administration has made online applications available for low-interest loans that can go towards working capital to meet the needs of payroll, accounts payable and fixed debt payments that cannot be paid due to the Coronavirus. We have been researching more opportunities like this, and our other SEIA chapter affiliates have been providing information as well.
We will be sending an email later this week with more business opportunities and information on how to continue forward even during a "Stay at Home" or "Shelter in Place" order, should one come out later this week.
We also know some of you may be feeling additional financial pressure or cashflow constraints given COVID-19's impacts on the global and local solar markets. Please feel free to reach out to Suzan Klein if your dues become a hardship on your business. As always, we will make individual accommodations when necessity requires.
Final Notes
The last few weeks have been incredibly challenging for not just MnSEIA and our members, but the whole world. However, we will get through this. All of us. Stay safe everyone. Stay calm.
The industry has your back.
Kind regards,