Craig Tarr, President and Founder of Energy Concepts, and his son Amory Hadyn Tarr, passed away on Friday, April 24th. Craig was a fun and creative force in the Minnesota and Wisconsin solar world whom many of you knew and worked with. He has been a member of MnSEIA nearly since its beginning, and always went out of his way to be kind and helpful to our staff and mission whenever he could. We will greatly miss his enthusiastic personality, warmth, and willingness to help anyone.
To honor Craig and his memory, we've collected kind messages about him from the solar community and are sharing them here with you. Please feel free to share this with anyone or submit your own to info@mnseia.org.
---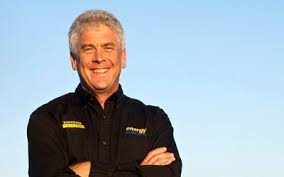 Image Courtesy of Energy Concepts
"I was so appreciative of his help"
"I am so sad to hear of Craig's passing. When I first started in the solar industry, he was someone who graciously took my calls and spent time with me helping me learn about the industry and where I might fit in. I was so appreciative of his help. Craig will be missed! Condolences to Craig's family and work team."
Submitted by Cindy Larson O'Neil, Project Manager at ReneSolar Power
---
"Craig joined on with his usual can-do spirit..."
"I was first introduced to Craig through Jon Kramer in 2016 when we started to build out the micro-grid at the Steger Center.  Craig joined on with his usual can-do spirit backed by his incredible engineering genius. 
As the project developed we became best friends and started to spend personal time together.  On occasion he stayed with me at my cabin where we spent long evenings on the porch talking about the directions that our paths had taken us and the legacies that we hoped to leave behind.  He had a special attraction to the wilderness setting there and the community that it had drawn. 
Greg's place in Wisconsin became a refuge for me during the long months in city while fundraising and working on the organization for the Steger Center.  Often I joined him and Amory around the fire for a splendid meal that they both prepared. I was fortunate to get to know Amory, a shy and gentle soul.  I have never met a father like Craig who loved and cared so much for his son.  They worked together, traveled together and played together.  Whenever we connected by phone or in person he would give me the update on Amory always in a proud and loving vein. 
It was a great loss two weeks ago to lose these two good men.  Like everyone I was in the state of shock.  It took me time to make sense out of what happened and find peace with myself again.  There are so many unknowns in life.  Many of us are gifted with stable mental health and are unaware of the struggles of those less fortunate.  It was a tragic loss and we owe it Craig and Amory to keep them alive in our thoughts and our prayers. 
With sympathy,"
Will Steger, Steger Wilderness Center
---
"It has been a privilege to work for a man so highly regarded in the solar industry"
"I've worked with Craig for 13 years as office manager at Energy Concepts. Craig wasn't just my boss, he was my friend. 
It has been a privilege to work for a man so highly regarded in the solar industry and to know we were making a difference with climate change. Craig also walked his talk; PDF everything to save paper, combine trips, eat from the garden, buy organic and local for everything else. Quality was paramount, with solar equipment and what he bought in life, less to end up in landfills.
Craig was in the 2nd Al Gore Climate Reality training in 2006, my entire family followed in Craig's footsteps. We enjoyed having Craig and Amory out for wood-fired pizza and modified our baking to do GF pizza first.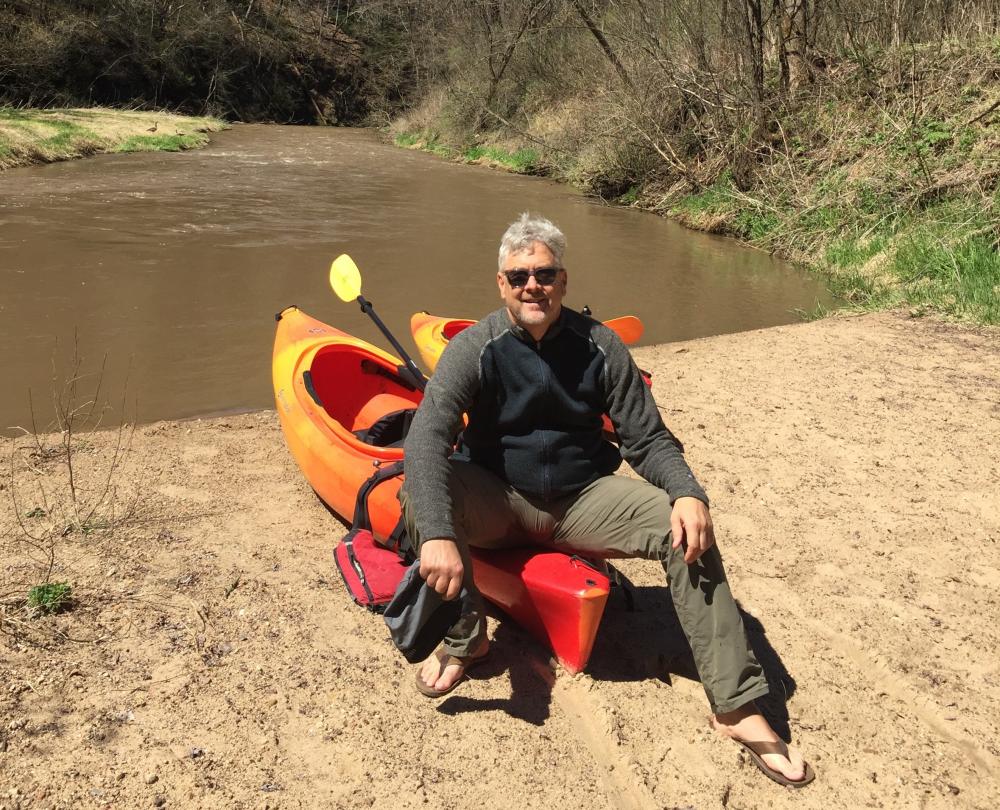 Image Courtesy of Claudia Mahon
After seeing our vegetable garden many years ago, arguably a very nice raised bed garden, he and Amory far exceeded us for their home garden. Complete with deer and rabbit-proof fence, with hardware cloth trenched down 24" to deter gophers, the garden fed them with fresh, frozen and canned food for most of the year. They were very generous to share their bounty. I would bring Craig a dozen eggs occasionally and he finally decided to get his own chickens because happy eggs tasted so much better. The chicken coop he and Amory designed and built is far more impressive than anything on Pinterest. 
Craig's engineering mind never took shortcuts. The disciple of details is the only true discipline and I witnessed it practiced by a master. Craig loved our planet and his family with enormous passion and his work continues to make a difference.
I will miss Craig and Amory very much. The world will miss them too." 
Submitted by Claudia Mahon, Energy Concepts
---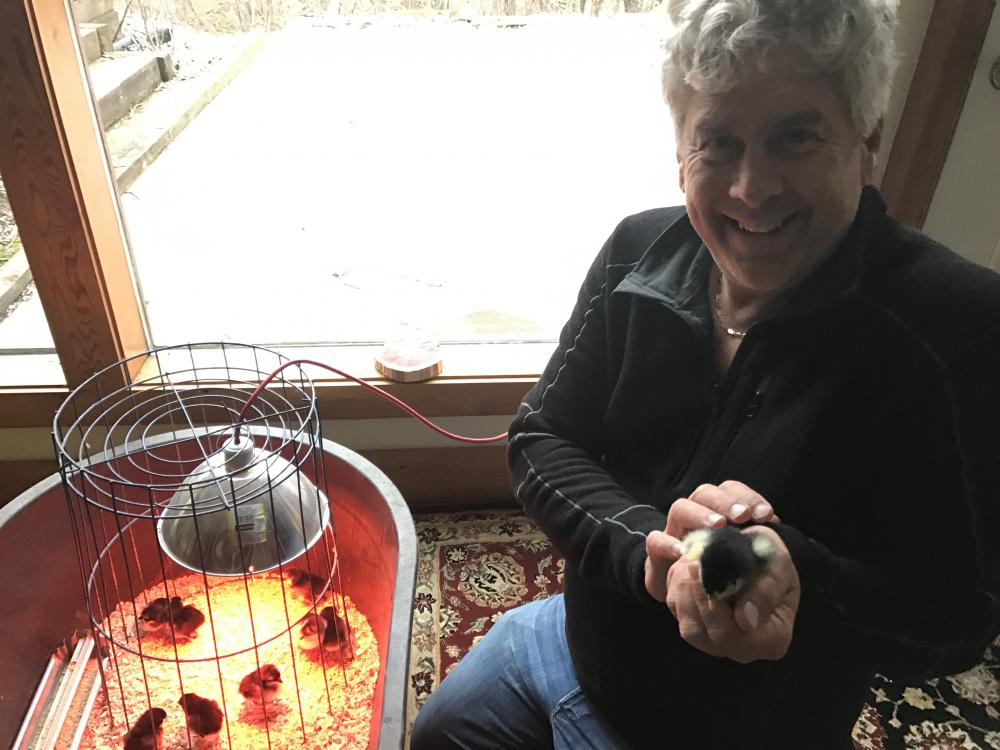 Image Courtesy of Claudia Mahon
"It was an honor to have Craig work with us"
"When we formed MnSEIA in 2009, Craig Tarr was already an award winning solar installer for his company, Energy Concepts.  He was skeptical of our chances of success. The USA solar industry was small, Minnesota's was minuscule at 1.5 megawatts and Craig knew that solar associations came and went with the ebb and flow of solar policy and business.   
Craig made a leap of faith and joined as a Charter Member. Given his established high standards for engineering and performance, it was an honor to have Craig work with us in developing the industry.  Over the years he was meticulous and consistent in his recommendations and critiques of our work -- which is exactly what we needed. 
I miss Craig and will always remember that twinkle in his eyes."
Submitted by John Kearney of Electrify Minnesota
---
"Every time I see the sun shine I'll be reminded of Craig and Amory"
"Craig and I first met when Energy Concepts installed a solar PV system on the roof of the Whole Earth Co-op in River Falls, WI. My wife was working there at the time as a cashier and told him "you should meet my husband, he's an electrician". Though Energy Concepts had many install partners he was always willing to discuss other opportunities. We travelled all over the state and sometimes out-of-state completing installations and providing service; it was my first foray into the solar world that I was always inspired by. It was his commitment that has helped River Falls lead in renewable energy commitments.
I never imagined that ten years later we would be working together once again. I was hired as a long-term succession planner as he had built a legacy that he was proud of and wanted Energy Concepts to continue after retirement. It is my hope that we will continue Energy Concepts in honor of Craig with the same passion, quality, and integrity that made him proud.
Amory had a similar passion and love of the earth. While he wasn't installing solar systems, he could be found gardening, tending the earth, hiking, kayaking, and all around caring for this planet and fellow man.
Every time I see the sun shine I'll be reminded of Craig and Amory."
Submitted by Russel Gilberg, President of Energy Concepts
---
"Craig's heart could never be measured"
"We met Craig Tarr back in January 2008 when solar thermal systems started to gain some traction in Wisconsin…this would have been prior to the Energy Concepts formation…he took a road trip down the road to look at our spring board solar thermal project in Hammond Wisconsin. Next thing you know he is assisting us with a design turn key solar thermal project for Wigwam Mills, then school pool systems, Campus projects, then apartment buildings, Ice arenas, fire departments and single family homes…collectively we partnered in some fashion on between 75 and 100 projects. Over the next 12 years we formulated a pretty powerful relationship/partnership/understanding that carried over into our personal lives. For those who knew Craig well, you figured out pretty quick he was Nocturnal…it was very common to receive emails in the middle of the night.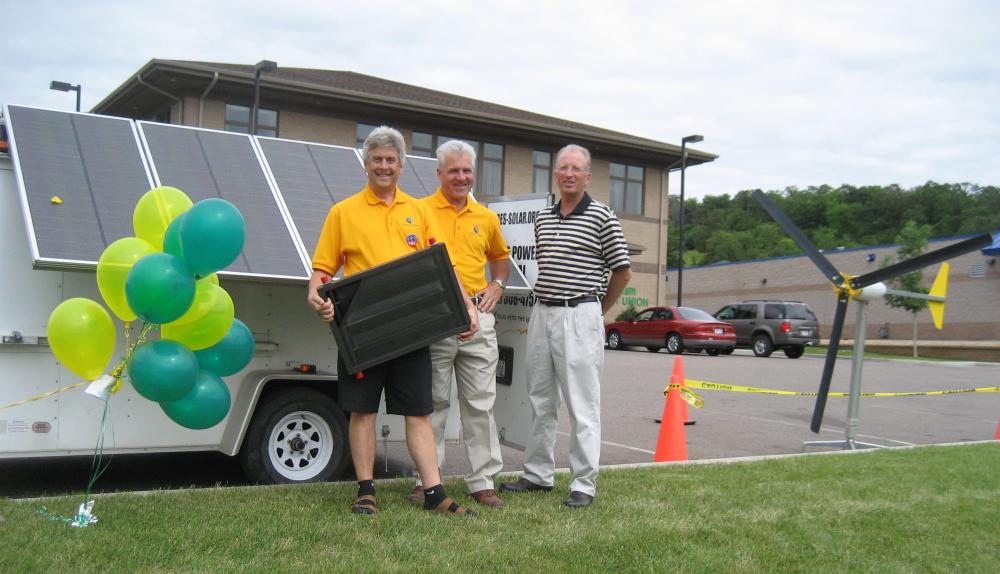 Image Courtesy of Kurt Koepp
We traveled to solar thermal conferences around the country…he invited me to family members home in San Diego for dinner, his 50th birthday party was a blast, he was always inviting me to join him a 25-50 mile bike ride…and used to brag that his thighs were like pistons in a car….needless to say I never rode with him. I remember how excited he was when he bought his 3 wheel motorcycle (he had a name for it)…I could go on, but Craig's heart could never be measured….A few years back I texted Craig on a Sunday because my niece attending the University of Minnesota had broken up with her boyfriend and needed a place to live for her last semester….Craig came through and by Monday morning my niece had a place to live… so many examples like this.
We/I lost a good friend…we/I had too much left to do with him… this was and is very hard!
Rest in Peace Craig….we will all miss you!"
Submitted by Kurt Koepp, Hot Water Products, Inc
---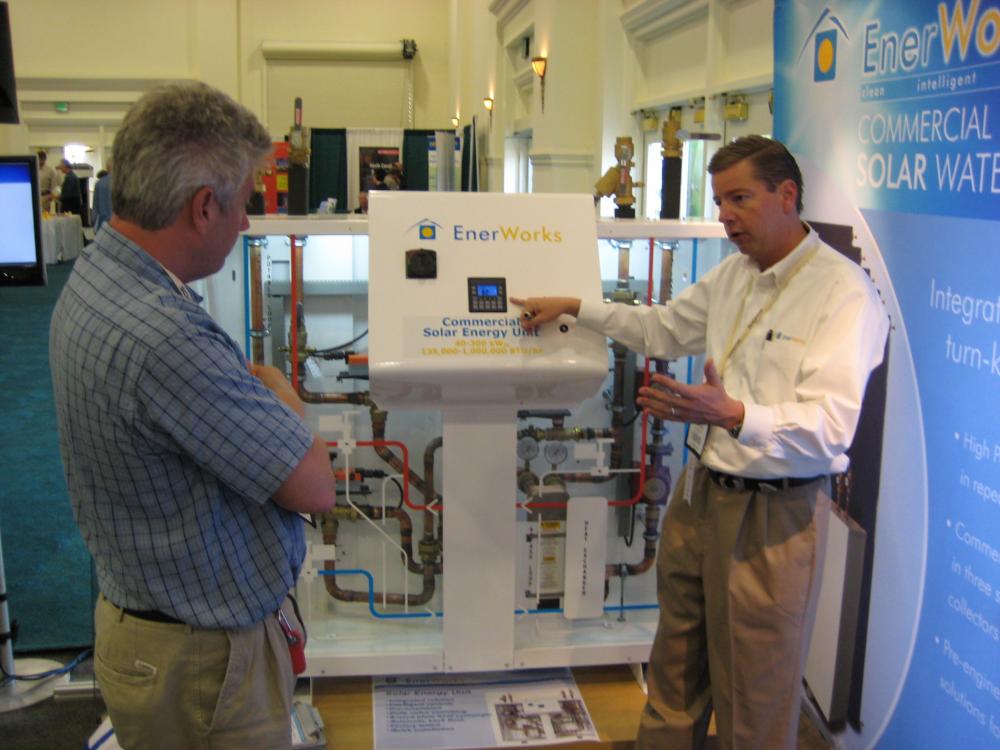 Image Courtesy of Kurt Koepp
"My boss, my friend"
"Craig was both my friend and my boss for 12+ years. I created, edited, edited, edited his solar drawings and did occasional graphics work for ECI. Craig was a perfectionist with his drawings so we did many iterations. That's who he was. We also had many phone conversations about life, love, aging, health, his vision for Energy Concepts. He and Claudia were so kind and supportive to me when I dealt with my own health issues. I will be forever grateful.
Craig was one of the good guys. He had a childlike curiosity and enthusiasm for life - a joie de vivre. He celebrated it. He lived it fully. I will miss my morning "Craig Tarr" e-mails and our deep phone conversations.
Fly free, my friend."
Submitted by Jennifer Klein
---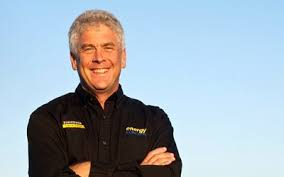 Image Courtesy of Energy Concepts
"I'm not sure we had a more adamant supporter than Craig..."
"I've known Craig ever since I joined MnSEIA in 2013, and he was always incredibly kind to me as a staff member. He and I talked about four times a year, and I never heard a negative thing from him. I'm not sure we had a more adamant supporter than Craig, and I'm not sure I had a bigger fan of my work in the association than him. The last conversation I had with Craig was January of this year. He ended the call with so much positive feedback on the job that Liz and I were doing for solar in Minnesota that I didn't have the heart to tell him that she had left the company the month before. His positivity was so overwhelming that I had to let the issue be. That's the kind of guy he was. My condolences to his family. He will be missed."
Submitted by David Shaffer, Executive Director of MnSEIA
---
"Craig and Amory Tarr were some of the most caring, welcoming and hardworking people I have ever known."  
"Our teams regularly worked with Amory serving as an installer as well as a site leader on dozens of projects over the years.  Amory's work ethic was second to none and he was always willing to put in the extra effort to get something done right.  Amory was a meticulous planner and his head always seemed to be a few steps ahead of his current task.  His attention to detail and desire to deliver a quality product was clear, but he was also just fun and easy to be around.  Finally, Amory was someone you always wanted on your team because more than anything, he cared deeply about the environment and the work he was doing to make a meaningful difference.  He and Craig welcomed our team for a delicious meal when assisting with their recent solar PV addition last year.
Craig, as you might imagine, shared many of the same qualities as Amory.  
Craig was an incredible collaborator, friend and teammate when it came to business and projects. Craig taught me how much more fun and fulfilling it is to collaborate versus compete.  He taught me how to have confidence in our product.  After all, if our work was up to Craig's standards, we were doing something right.  
Craig saw ways to work together and further the local clean energy industry by sharing his talents with others.  Craig's work was truly top shelf and he consistently delivered quality plans, products and management to any project we worked on together.  
He was also a talented presenter when it came to helping others understand solar energy.  Recently, we made a trip up north to visit a commercial solar thermal system that Craig helped design.  The trip was not one we were looking forward to, as there had been some question about whether the systems were producing as expected.  Craig showed up an hour early (as usual) to prepare and check on the systems. 
Craig had this super-efficient thinking stance.  You know the one…where he would fold his arms and lean back a bit.  It was the kind of stance that puts out a "HELP ME UNDERSTAND SOMETHING" vibe?  Sometimes his head would even start to slouch as if it was getting physically heavier with the weight of all that pondering and new knowledge! Like clockwork, he always popped up with an urgent clarifying question or a "aha – I've got it" look.
Anyways, Craig was about to get a taste of his own medicine that morning.  All stakeholders - the architects, engineers, designers, general contractors, sub-contractors, owners and owner representatives were in attendance that morning – and they all had the put out that same "HELP ME UNDERSTAND SOMETHING" stance.  As Craig started to methodically walk through the system step-by-step, the heads began to droop… and the arms began to loosen… and one by one the architects, engineers, designers, general contractors, sub-contractors and representatives transitioned to that "aha – I've got it" look.  Craig was hoping and ready for it.  That day, they all received the splendor of Craig's talent – and he wasn't one bit hesitant to share it with others.
Our thoughts and prayers are with the entire Tarr family.  Craig and Amory – you will be greatly missed."  
Submitted by Marty Morud, TruNorth Solar
---
"It was assuring working with Craig because you always knew where he stood. Period." 
Submitted by Tom Jandric
---
"The Nature of My Friends Craig and Amory"
"Amory, Craig, and I bonded over nature. One day, several years ago, they stopped into the old Sundial offices on York Ave. After the business part was done, we were talking story about getting out into the woods. I mentioned something about the Steger Center. Craig's ears perked up -
"Steger? You mean Will Steger – the explorer?" he asked, visibly enthused. "Do you know him?" He then proceeded to tell me and Amory how impressed he was by Will Steger. He had following Will's Polar exploits in the 70's and 80s and had read all his books. He always thought of Will as a kindred soul and wanted to meet him in the worst way. But time marched on and he'd lost touch with that idea. Now it was back.
I told them that Will and I had been friends for many years and that Sundial was donating and installing a solar system for the Steger Wilderness Center in Ely. He and Amory looked at each other, Well…. what can we do to help with that? I recognized then a camaraderie with these men, these stewards of the Earth. And so began the interweaving of our lives. Whenever we saw each other we traded stories of traveling, exploring the wilds, and the wisdom Nature has to offer. 
Craig and I really came together after he met Will. We all hit it off fabulously. Both Will and I got our undergraduate degrees in geology many years ago. The blending of souls between the three of us was so easy, and so natural that, at one point I asked Craig, "Are you sure you're not actually a geologist?" Will was so impressed with Craig that he asked him to become a member of the Steger Center Board of Directors.      
Craig and I had a unique way of keeping in touch, regardless of where on the globe we were.  Whenever he or I traveled to some exotic local, we'd call or text each other and say "Guess where I am now?!..."
A couple years ago I texted him from Yosemite with a couple photos that were deliberately NOT very Yosemite-looking. Within just a few hints he guessed it anyway. Last year he texted me a photo of him in the water with a lot of waves behind. He gave me a few easy hints that led me to Australia. I surprised Craig and myself when I picked Margaret River.
"You win first prize!" he texted.
"What's the prize?" I asked.
"Great waves!" he said. "Get over here and we'll go surfing!" 
Submitted by Jon Kramer, CEO of Sundial Energy
---
Staff at Energy Concepts shared that if you would like to honor Craig's memory with a contribution, two organizations that Craig was passionate about were:
Steger Wilderness Center: A scholarship fund in Craig and Amory's names is being set up. Donations will be used to help bring people of all ages to the Center to participate in its mission and gain appreciation for the values that both Craig and Amory held so dear. You can donate online (please put in the comment box your donation is in memory of Craig and Amory), and checks can be sent to the address below:
Steger Center's Craig and Amory Tarr Scholarship Fund
C/O All in One Accounting
1585 Thomas Center Drive
Suite 101, Eagan MN, 55122