The Event:
The Gateway to Solar Conference, hosted by the Minnesota Solar Energy Industries Association (MnSEIA), is the Midwest's biggest and best solar and storage conference. Each year solar installers and developers, manufacturers, distributors, financiers, engineers, utilities, job trainers, trade unions, non-profits, government agencies, and more gather for quality networking, education, and fun off-site events.
Our 9th annual conference will be October 17-18th, 2022 at the Hyatt Regency in Minneapolis. 2021 was our biggest year yet - with over 415 attendees - and we're expecting an even larger event this year. With top-tier education and networking opportunities, this is one event you won't want to miss in 2022!
Proceeds from the Gateway to Solar Conference supports MnSEIA's year-round regulatory and policy work to protect and promote the growth of the solar and energy storage industries in Minnesota.

The Venue:
MnSEIA's 9th annual conference will be held at the Hyatt Regency in Downtown Minneapolis. Book your stay in MnSEIA's discounted room block here by September 19th.
The Hyatt Regency is just 12 miles from the MSP International Airport and a few blocks from the Light Rail station. The Blue Line will take you between MSP, the Hyatt Regency, and the Mall of America. The Green Line takes you to and from St. Paul.
Parking is available in the attached Loring Parking Ramp. A $7 Early Bird rate is offered between 6 - 8 AM. More parking info can be found here.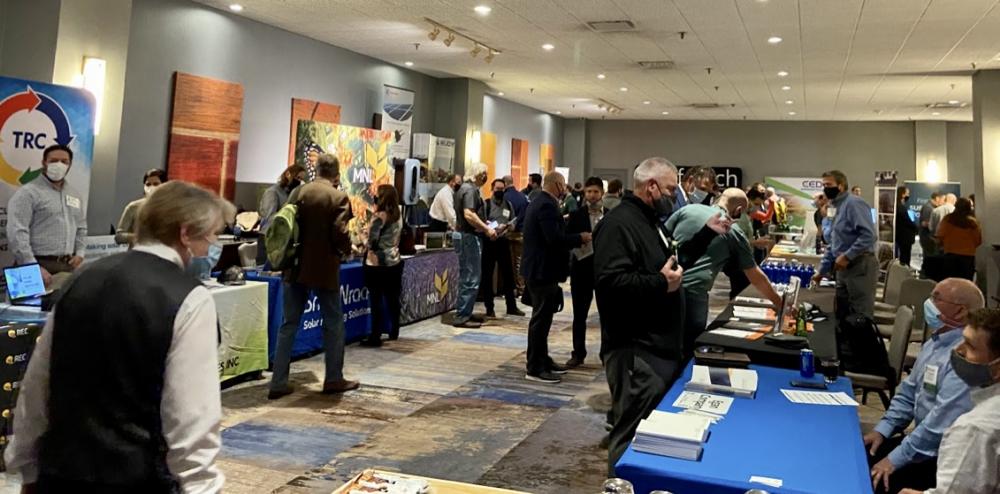 What Others Are Saying:
There is a vibrant and growing community of solar companies and advocates in Minnesota and MnSEIA effectively brings them together.
This event is a 'small' event but feels like a great opportunity to network and get in touch with the Minnesota industry folks. So happy to attend this every year!
The solar industry in Minnesota is not going away anytime....period. I'm excited for the future of solar and it was reflected by all who participated in this conference.
Great to connect with potential clients, customers, and other stakeholders.
This event has high quality discussions, an inquisitive audience, and good info exchange.
I gained some great new connections and a solid education of the Minnesota market at this event.